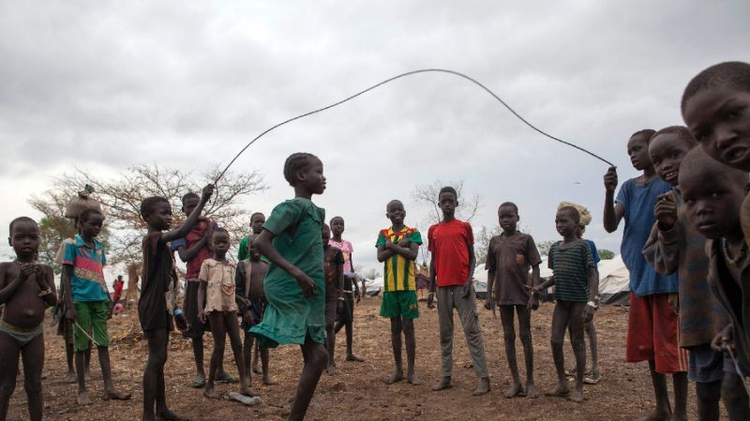 ---
More than 70 children still missing from cross border raid carried out by South Sudanese militants on April 15
Thirty-two of the over 100 Ethiopian children who were kidnapped from the country's Gambela region two weeks ago have been recovered, authorities in South Sudan told theAssociated Press (AP) on Saturday.
More than 200 people were killed and 102 children abducted by armed men from South Sudan in a cross-border raid into Ethiopia on April 15.
The assailants, armed with Kalashnikov rifles killed anyone who opposed them, according to witnesses. They also stole over 2,000 livestock.
Acting governor of South Sudan's Boma state, Ogato Chan, told AP that the children had been dropped off by their captors in three different villages in South Sudan's Likuangole County.
The children will now be transported to the country's capital, Juba, and then relocated back to Ethiopia, said AP.
"The chiefs are looking for the rest of the children," Chan said.
According to AP, Gambela regional president Gatluak said that he has not received any information about the recovery of the children.
Ethiopian officials blame Murle tribesmen from South Sudan for a series of deadly attacks on Ethiopian villages in the western Gambella region.
The Murle, a tribe from South Sudan based in the eastern Jonglei region close to the Ethiopian border, often stage raids to steal cattle and abduct children but rarely on such a large or deadly scale.
The deadly raid has unleashed a wave of anger and boosted fears that the civil war raging in South Sudan could spill over the border.
Ethiopia has been heavily involved in the South Sudan peace process, partly because of the risk that the conflict could destabilize Gambella, 50 kilometers (30 miles) from the frontier.
After winning independence from Sudan in 2011, South Sudan descended into war two years later, setting off a cycle of retaliatory killings that have split the poverty-stricken country along ethnic lines.
Tens of thousands have been killed and over two million people forced to flee their homes.
Both the government and rebel sides have been accused of perpetrating ethnic massacres, recruiting and killing children and carrying out widespread rape, torture and forced displacement of populations to "cleanse" areas of their opponents.